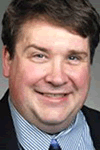 WE ARE SORRY TO ANNOUNCE THAT ALLEN HANSON PASSED AWAY ON AUGUST 3, 2017. WE WISH TO EXPRESS OUR CONDOLENCES TO HIS FAMILY AND FRIENDS AND KNOW THAT HE WILL BE MISSED BY ALL WHO KNEW HIM, AS WELL AS HIS MANY FANS. AT THIS TIME, WE WILL CONTINUE TO SELL HIS ONE WORK, WHICH WE HAVE UNDER CONTRACT, AND REGRET THAT THIS VERY TALENTED AUTHOR WILL NOT BE AROUND TO CREATE ANY FUTURE WORKS.
"Lord, you told me you'd never let me go through anything I couldn't handle. Sometimes, I wish you didn't have so much faith in me…"
Allen Hanson has worn many hats in this life: Farmboy, student, football player, commercial fisherman, lay minister, salesman, financial advisor/stockbroker, and computer programmer are just a few of the jobs and avocations he has held. Having written Uncle Allen's Tales, he has added the title of author to that list.
Hanson lives in Rathdrum, Idaho, with his beloved dog Ferb. He is a member of Toastmasters International, holds Advanced Communicator Gold and Advanced Leader Bronze, and is one project away from earning his Distinguished Toast Master award, the highest award Toastmasters grants. Toastmasters gives people the tools they need to build and/or rebuild their lives by improving their communication and leadership skills. Hanson is proud of what Toastmasters has done for him and for others, and is always happy to recommend them. Please go to www.toastmasters .org for more information or to find a club near you.
Hanson is an avid Green Bay Packers fan whose first memory was watching the Packers win Super Bowl II while sitting on his grandfather's lap when he was three years old. He never really had a choice as to what his favorite football team was going to be, and never wanted one.
Hanson's passions include his dog, Toastmasters, politics, religion, the Packers, getting Packer guard Jerry Kramer elected to the Professional Football Hall of Fame, and advocating for those with Traumatic Brain Injuries (TBI), as he has that condition himself.