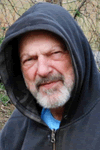 Paul A. Barra was a naval officer for five years, earning the Bronze Star with Combat "V" and the Combat Action ribbon for his work on the rivers of South Vietnam; a bartender for 10; and has been a chemistry teacher for longer yet. Barra was the senior staff writer for the Diocese of Charleston and wrote for newspapers and magazines, receiving numerous awards from the South Carolina Press Association and the Catholic Press Association. He graduated with a BS from Niagara University and an MS from Loyola University of New Orleans.
His four supplemental readers were published by Houghton Mifflin in 2008, two years before Tumblar House released his non-fiction book about the founding of a private high school, St. Joe's Remarkable Journey. Barra's middle-grade adventure novel, The Secret of Maggie's Swamp, came out from Brownridge Publishing in 2012.
A Death in the Hills was short-listed for the Tuscany Prize before he signed a publishing contract with Argus Books in 2014. Argus also published his second mystery The Mekong Junkman in 2015. His novel Astoria Nights was released by Black Opal Books in 2017.
Paul Barra and his wife Joan have eight children and live with their dog, burro, alpacas and chickens in Reidville, SC.