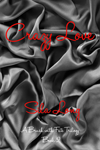 BY: SILA LONG
What happens when fate brings two people together with unresolved pain, a visceral magnetic attraction to each other, undeniable love, and forces are at work, determined to lock them to issues from their past?
Brook and Isaac take us on a fascinating journey to far-away places as the answer to this question unfolds. Now that the murder of Brook's husband has been solved, ending one chapter in her life's story, she makes a decision to change her career path to courageously pursue a life with Isaac, who remains both mysterious and complex. But another mystery haunts this relationship, and soon betrayal raises its ugly head once again, taking Brook on a downward spiral. But Isaac is determined not to lose her and what emerges on the other side of pain is unexpected.

TAYLOR JONES SAYS: In Crazy Love by Sila Long, we are reunited with Brook Jacobson and Isaac Coles. This time, Brook's life takes off in a new direction as she wins a part in a major motion picture opposite Isaac. She has the dream guy, now she has the dream part, but things are not always like she wants them. Isaac has committed to Brook and the relationship, or so he says, but Brook discovers there are still skeletons in his closet that threaten their relationship. There is also a seamy underside to the movie business that slaps Brook in the face, making her question if her new career path is something she really wants to pursue. Then, just as she thinks she has a handle on things, everything changes in her life again as betrayal raises its ugly head.
Like the first book, this erotic romance is more than just sex. It has a good, solid plot, well-developed and endearing characters, and realistic situations, as well as plenty of hot sex scenes. You just never know what is going to happen next.
REGAN MURPHY SAYS: Crazy Love by Sila Long is the second book in Long's A Brush with Fate series. In this second installment, our heroine, Brook Jacobson, has decided to follow her heart and risk it all for the man she loves, movie-star icon, Isaac Coles. She agrees to marry him and moves in with him, but life with a movie star is not all it's cracked up to be. First there are all the women who throws themselves at her man, from other actresses to friends of the family, and Isaac has never been the strongest of men when it comes to commitment. Just when Brook thinks she can finally trust him, he reveals a few secrets that blindside her. Now she isn't sure what to do. Should she stay and fight for the relationship or throw in the towel and move on? And has Isaac finally been honest with her, or is there more betrayal to come to light eventually. But Isaac's indiscretions are not the only betrayal confronting Brook, and soon she is fighting a battle on two fronts. Then there's the movie role she has signed up for. But there's betrayal in the movie world as well, as Brook soon discovers. Now she doesn't know who to trust. On top of all that, her friend John is missing, foul play is suspected, and Brook just might be person of interest.
I love the fact that Long's plots are strong and not based on romance or sex. She gives us a good glimpse of what it's like to both be involved in the movie industry and also to be in love with someone in the movie industry, especially a big star. It's a realistic and honest look at a life most people dream about.
June 20, 2016: Karen a Goodreads reader, gives Crazy Love 5 Stars!
She says: "A great story following Brooke as her life is turned upside down after falling for film star Isaac Coles, an incident leaves her in hospital with Isaac deeply concerned, their relationship deepens and trust is tested.
Such an intensely enjoyable story with twists and turns and the perfect cliffhanger to leave you wanting more.
Can't wait for book 3."
July 22, 2016: CJ an Amazon reader, gives Crazy Love 5 Stars!
He says: "In Crazy Love Brook and Isaac are two complex individual people their love and sex is intense. Fast, great read. Enjoyed the story and, for me as a male, I got hooked on it."
May 29, 2017: Amazon readers gives Crazy Love 5 Stars!
She says: "This is exactly what you're hoping to find – All the plot twists you don't see coming; the narrative and parallels; and of course the sex!"
Chapter 1
A loud jarring female voice seeps through the walls in a small and thoughtfully decorated waiting room. I visualize the owner of that voice–obese, short, sloppy, with stubby fingers each adorned with a gaudy ring smoking a cigarette. I got the part. I'm waiting for my début meeting with lucky Fran, my agent, and I wonder if that voice belongs to her. How did I end up here in this time and space about to go through another door, another beginning to my story. It all seems planned but not by me.
"You have to wake up, Brook."
"Hi, Terri! Here so early? How did you get in?"
"You have to wake up, Brook."
"How did you get in, Terri? Did I leave the door unlocked?"
"Tell Faith happy birthday."
"Tell her yourself, she's on her way here."
"There's much for you to do. You have to wake up, Brook."
"This bed is soft, doesn't smell like my sheets. What the hell is going on?"
***
I wake in a panic. "Faith, what happened? Where the hell am I?"
A man in white moves close to me and speaks first. "Brook, you're in the hospital. I'm Dr. Shah. You sustained a serious blow to the back of your head resulting in a concussion. You'll be fine, but we need to keep you overnight for observation. How do you feel?"
"Scared! What time is it?"
"It's 8:35 p.m.," the doctor informs me. "You will be fine, Brook. Please try to take it easy. There are a couple of detectives waiting for me to give them the okay to speak with you."
"Faith, what the hell is going on?"
"Brook, all I know is that when I entered, John was being attacked by Kahn and Sunny, another strange man was checking you. You weren't moving, and John said you hit your head on the glass table."
"What strange man?"
"The driver of the car, that's how John got there."
"He was drunk. I remember that I stumbled."
"John was taken to the hospital, and then I believe he'll be arrested."
"Arrested for what? Being stupid? John did not do anything. I remember stumbling back and that's all I remember. It was an accident," I frantically try to explain. "Have you called Isaac?"
"Yes, he's on his way."
"Did you mention John?"
"Yes, I had to. When I was talking with him there was a lot of commotion. You weren't moving. I wasn't sure if you were dead or alive. The dogs did a number on John, and I was describing the scene. I was pretty hysterical."
"What about Kahn and Sunny? Are they okay?"
"Yes, Brook, the dogs are fine."
I feel a sudden sense of panic. "Did you talk to Terri?"
"Yes, on my way to your house from the airport. She was on her way from work to catch her train to New Jersey and anticipated meeting us on time. I called her to tell her what was going on. I left a message."
Two officers approach my bedside. "Ms. Jacobson my name is Detective Howell and this is Detective Monroe. We have a John Woods in custody and would like to ask you a few questions."
"In custody for what?"
"Well, that's what we're here to determine. How did you sustain your injury?"
"John arrived at my home, unexpectedly, and under the influence. He was trying to have a conversation with me. I must have stumbled. John did not intentionally hurt me. It was an accident."
"What is your relationship with John?"
"He's a friend, someone I knew in college. He recently moved back to New York–he's going through a divorce–oh, my God, he must be going through hell right now. Does he know that I'm okay?"
"We didn't know the extent of your injuries until a few minutes ago."
"John wouldn't do anything to deliberately hurt me. If you're expecting me to press charges I won't. It was an accident."
"You're so lucky, Ms. Jacobson. Your injury could have resulted in serious consequences."
"Yes, I guess I am lucky. Right now, this all feels bizarre."
Faith moves closer to me, signaling an end to this conversation.
"Sometimes what appears to be an accident is not," the male detective says.
"That's really comforting," I say sarcastically.
"It's just that it's difficult to know the real intent of a person–"
The female detective interrupts. "Well, thank you Ms. Jacobson. We're happy that you're okay, and we have your contact information if we need to speak with you again."
They exit and I feel like I'm in the Twilight Zone.
"What the Hell was that?" I ask Faith. "They don't believe me."
"They're doing their job, Brook."
I lean my head back on my pillow. The motion causes pain. 'Your injury could have resulted in serious consequences.' Yes, I'm lucky to be alive.
"What time is it again?"
"It's 8:41 p.m."
"Oh, my God, Faith, I was out for almost three hours?"
"Yes. I didn't want to call Mom until I knew everything was okay. Isaac should be here by now." Faith looks out the window to see if she can spot Isaac's car. "Brook, here's your phone. Can you text a message to Isaac, letting him know that you're okay. The last time I spoke to him I told him that you weren't moving."
"Oh, my God, Faith. Yes. I think I can." It takes a few minutes for me to recall the first letter I want to start with…Z. Faith is looking at me, worried.
I begin, Zach, I'm okay. Just a bump to the head. Waiting for you to get here. I love you, Brook.
Faith is at the window again.
"Faith, do you see Isaac?"
"Yes, he's coming."
I remember it's Faith's birthday. "I'm so sorry. Your birthday is spoiled. Faith, I've put you through hell and back."
"This time was really scary, Brook, I thought you were dead. The fact that you remember that today is my birthday is a huge birthday gift to me."
Isaac arrives. His eyes are bloodshot. He looks devastated.
"I'm okay, Zach, I'm okay." I reach for him and he gently kisses me all over my face. "Zach it was an accident. I remember everything up until the time I hit my head. It was an accident."
"Okay, okay. I don't want to talk about that right now." He's angry. "What did the doctor say?"
"They want to keep me overnight for observation."
He turns to Faith. "Have you told your parents?"
"No, not yet. I was waiting to make sure everything was okay."
"Faith, why tell them now? I'll be fine."
"She will be coming home with me, Faith." His attention is back on me. "Does your head hurt?"
"Yes."
"Did you text me the message or did Faith?"
"I did."
"So your brain's still working."
I smile. "Yep, it seems to be in order, and I can wiggle my toes, see?" I move the sheet to show my toes.
***
It was a difficult night, with my sleep constantly interrupted by scheduled checks, scattered thoughts, and unfinished dreams.
And a loss feels heavy in my gut. My head hurts when I turn it in a certain direction, a reminder of the crazy events of last night, so sudden and unexpected. Like so many things that have happened, big and small, that will forever change me and the trajectory of my life. How much control do I really have over my life?
Brook, you should stop asking questions that you cannot answer, my inner voice warns.
Maybe all we have is now.
"Brook, they're going to insist that you use a wheelchair and get escorted out by a hospital attendant," Isaac forewarns me as I gather my belongings to prepare for my discharge.
"Why? I'm fine."
"Hospital policy."
A nurse enters. "Ms. Jacobson, you have a visitor. He says that he was the driver."
I look at Isaac, confused. "Reggie? Please tell him to come in."
"Hello, Brook Jacobson?" A tall slender Indian man, who appears to be in his early forties, stands in the doorway, holding a bouquet of sunflowers.
"How can I help you?" Isaac answers in a wary tone.
The young man tentatively extends his hand and Isaac accepts. "Please pardon the intrusion. I am so happy to see that you are on your way home. My name is Samuel Patel. I was the driver last evening, the evening of the incident."
"Oh, my gosh! My sister told me how helpful you were, how concerned you were. Thank you so much for everything!"
"I was so worried about you. I was not able to stop thinking about the incident. I knew the ambulance brought you to this hospital. I had to try to see you."
"Wow!"
"These are for you."
"They're beautiful. This is Isaac Coles."
"Yes, I see that!" He smiles broadly. "This is a truly unexpected moment."
"Glad to meet you, Samuel. Did you see what happened?"
For the first time, I realize that Isaac isn't sure about my version of what happened. "No, I didn't. Mr. Woods asked me to wait for him. He did not seem to know if he would be staying or leaving soon. He was not in such good shape. I heard him call out for help. When I entered, I saw dogs attacking him as he yelled for me to call 911. At that moment, I heard another car drive up and a woman ran into the house who I learned is your sister."
"Did you know your passenger?"
"No. I never met him before that evening."
I'm feeling a little uneasy by Isaac's questions and quickly interject, "Samuel, thanks so much for your concern and kindness. Do you have a business card?"
"Yes," he says. As he hands me his card, it's clear that he wants to say something but is hesitant. "I just want you to know how awful I feel about what happened."
Isaac's gaze contains nothing but suspicion, but he manages a hand shake to dismiss him. "Thank you for coming,"
I stand to give him a hug. "Thanks again, Samuel."
"Yes. Perhaps our paths will cross again, surrounded by more positive circumstances."
"Yes. But it could have been worse."
"Yes. Well, the best to the both of you." He slowly exits.
I turn to Isaac. "What was that? What's wrong with you?"
"What's wrong with me?" His anger is finally exposed. "You could be dead because of a drunken idiot I told you to stay away from!"
"So you're angry at me?"
His outburst appears to have taken even him by surprise. He tries to regroup. "I'm angry about the whole thing! In an instant, I could have lost you. I thought that I had!"
We look at each other for a long time. He sits next to me.
"You don't believe it was an accident?"
"I don't know what to believe."
"The detectives are in your camp. They don't seem to know what to believe, either. Why would he want to intentionally hurt me?"
"People who are drunk, hurt, and enraged do things that don't make sense, at least not to us."
There is a long pause. He's hurting. Finally Eric's murder is put to rest and now this. I'm putting him through so much.
"Isaac, you tried to protect me from him, but no one saw this coming. You can't protect me from everything. Sometimes bad things just happen."
He stands and walks over to the window. "Do you have everything?"
"Yes, I do."
"Faith is meeting us at the house with the dogs."
"Yippee!"
The mood changes.
"Yippee? Really? I can't even get a 'yippee.'"
I laugh. "Yes, you do all the time. I just don't say it out loud."
The TV is on but the sound is muted. I see the wreckage of a commuter train. "Oh my God, Zach, what happened?"
"There was a terrible derailment last night–a train from New York to New Jersey. So far, at least seventeen people are reported dead."
My heart sinks, my gut turns. I know.
"Brook, what's wrong?"
"Nothing."
The attendant has appeared in the doorway with the wheelchair, waiting to take me to the car.
"Let's go home Baby."
***
Faith is already there when we arrive. Her expression confirms what I already know. I go to my dogs while she speaks to Isaac. I don't want to hear the words. I start to cry while holding onto my dogs. I saw Terri as she was transitioning.
"You came to encourage me to live. I love you Terri," I say softly.
Faith and Isaac come to me.
"Do you know if she suffered?" I ask.
"I don't believe she did, Brook," Faith says. "She never regained consciousness. Her mom told me that they worked on her for some time at the hospital, but her internal injuries were too serious. She succumbed to her injuries around 8:30 last night."
"I saw her. She told me that I had to wake up."
They both look at me and then each other, unsure how to respond. There's no room for questions, just acceptance of my words.
"The funeral is on Tuesday."
"Okay, I'll be ready."
Isaac sits on the patio chair next to me, watching my every move.
"I'm okay, Zach, just sad. I knew it when I saw the wreckage at the hospital. I'm okay–heartbroken." I look at Faith. "Faith, I'm so sorry, too much for one day. We'll get through this. Terri wouldn't want us to mope around. She's okay. I saw her. She's fine."
I finally go upstairs after lunch and talking with Faith and Isaac for hours. We all needed the time together–each of us is so affected by the shock and pain surrounding last night, Faith's birthday.
***
We received word on the Monday following my hospital discharge that the Studio is requesting that I have a screen test with Isaac, prior to offering me a contract. Isaac did not make himself available until the following Monday to give me time. The request actually served as a distraction for me from the events surrounding that miserable evening. My nights have been especially challenging. I'm bombarded with random thoughts and anxiety.
I had left the first audition feeling confident about securing the role, and Isaac conveyed a sense of certainty based on the feedback Fran received, so I was not sure if they were having second thoughts about me playing Eve.
"Brook, I'm usually asked to screen test with several known actresses. I think they really want you since they have not mentioned anyone else," Isaac says, attempting to ease my concerns.
"So how do we play this? Do we know each other?" I ask.
"Yes. I didn't have any input into their decision, as you requested, and I'm glad I didn't because if I had you would be feeling really uncomfortable right now."
"Are we a couple?"
"We are going to act natural, and they will take from that what they want. If they have any questions about our relationship, we will answer. Look, we are not married, and as you know, things can look very different to the outside world by staging alliances with other people if necessary. What they are most interested in, at this point, is the chemistry we exude on film."
"Okay, good. I don't like lying."
"Be Eve, baby, a strong sensual woman who is driving the man I play crazy. Sound familiar?"
I smile.
"I don't want us to rehearse anything, Brook. We have a powerful sensual union that is evident. I'm sure they will select a scene that will push the envelope for anyone else, but not for you, because of our relationship. That's what's going to make this film so strong. They'll see it. Don't over think it, just be."
I first have to get through Terri's funeral. I asked Isaac to stay home, not feeling sure about how his presence might change things. My new life brings with it new things to consider.
Terri's casket is closed, thank God. Faith spoke on behalf of the both of us. I did not feel up to more than just attending the funeral and sat with Mrs. Samuels, Terri's mother for some time before family and friends started streaming out of the church to go to the grave site.
At home, after the funeral I cry like I've never cried before. It feels like all the sadness I had ever experienced in my life showed up, forcing the floodgates open. I cannot stop crying. Isaac just held me, being my partner in grief and pain. I love this man.
***
My screen test with Isaac is today, Thursday, and, although we arrived together, I don't think it was on anyone's radar that we rode in together. Isaac was whisked in immediately as if separating him from the peons that might appear for other appointments. I again decide not to wear my engagement ring. I just want to get through this without anyone being distracted.
I'm soon called into a small room with a cameraman, a photographer, and other folks. Lights and equipment abound, and this time only two men, Jacob and Paul, that I remember from my audition, along with a woman who attempts to introduce me to Isaac.
"Alice, we know each other," Isaac asserts.
She probably assumes that I'm one of his flings. "Oh. Okay. Brook, we first just want to get some poses of you and Isaac together."
That part is easy. Isaac had suggested that I wear a forest green fitted dress that revealed some cleavage. He sports his signature look, all black with a fitted long sleeve tee with a jacket, which he took off.
"Just beautiful, gorgeous. Wow!" Alice is very pleased and the two men remain in the background, carefully observing, while Isaac and I are having a ball striking poses.
When finished, the photographer engages in conversation with Jacob and Paul as they review the shots and motion for Isaac to come over to take a look.
He is the man, Brook.
He's my man!
"Brook, here's an excerpt from the script we would like you and Isaac to read," Alice politely instructs.
I go over the lines as Isaac and the men seem to be engaged in talk that has veered away from why we're here. The film excerpt is the scene when Eve first encounters the officer, played by Isaac. The context is left out, which would be a real disadvantage to someone having to read this cold, but I know that this first encounter is pivotal to the movie, and I know the context. Eve feels the officer's visceral sexual attraction to her and calculates that he represents her way out of her private hell. I read my lines and move my body with that understanding. Isaac knows just what to do. He's a consummate actor. There's an unwritten part where we both look at each other; the silence speaks volumes. There are choices we both make during the excerpt that feel so right. If these guys don't see and feel the chemistry here, they're blind and stupid.
I'm dismissed, following the reading, and wait for Isaac in the car in front of the building.
"So how did it go?" Reggie asks.
"Fantastic! I don't care what they think. I think it was just fantastic."
At that moment, Isaac enters the car with a huge grin on his face. "Damn, baby! Is there anything you can't do? That was better than I expected. Shit, that was better than they expected. You blew them away. I think they all had a hard on by the time the scene was over. You have the part. Fran will contact you." He holds my face and kisses me, hard and long. "Reggie, you should have seen her in there–already claiming her space as a star." He looks at me. "I am so proud of you. How are you feeling?"
"Great. I told Reggie that I felt really good about it, no matter the verdict. So what's next?"
"You will hear from Fran about your contract."
"This is going to be the easiest money she's ever made–representing an actor for a major role sight unseen."
He looks at me and shakes his head in disbelief.
"Okay, that's done," I say with relief.
"Do you want to stop to get something to eat? This is your second time out of the house since your discharge."
"I want to go home, Westchester, and sit outside for lunch."
"Okay, I'll call Cleo. He should still be at the house."
I sit, looking out the window, asking the question again–how is it possible that just one year ago I was still mourning the cruel loss of Eric, wondering if I would ever be free of the pain? Now here I sit, in a chauffeur-driven car, in love with an American icon that I have just auditioned with, securing the role as his love interest in a major film. No words can come close to describe my life. 'There is much for you to do. You have to wake up, Brook.' Terri's words are clear as a bell in my head. The tears start to stream down my cheeks.
"Rest in peace Terri," I say softly.
"Those better be tears of joy," Isaac scolds.
***
I was forced to change the date for the barbeque to celebrate Raj's homecoming to a couple weeks after Labor Day. I returned home from more than a week of Isaac's pampering to my home, leaving the dogs at his place with Reggie so that they won't have to be soon moved again. I have not reached out to John, and I have not heard from him. My feelings about the whole thing are so strange. It's like watching parts of a story being played back in slow motion, but I'm an observer, not a participant.
At this moment, I'm enjoying a panoramic view of the outside deck from my kitchen. I can see everyone that holds a significant role in my life, except for Ron and Connie who were not able to make it. They will come over tomorrow for lunch instead. I miss Terri something awful.
We decided not to announce anything about the movie just yet. We want to keep the focus on Faith and Raj.
Wow!
It suddenly dawns on me that this will be the last time that I will entertain in this house. I glance over to the side of the deck and notice that Isaac and Danny, my stepdad, are in what looks to be an intense conversation. They look like they really like each other.
"Brook, you okay?" Geri, my housekeeper, is keeping her watchful eye on me.
"Yes, Geri, I'm fine. Do you think I should call everyone inside for a toast or have it outside?"
"I think in here. It brings folks closer together, and we don't have to worry about carrying out these delicate champagne glasses."
"Yes, you're right. Would you get the bottles of champagne out of the fridge? I will ask everyone to come inside. I'll be right back."
I have a need to retreat from it all for a few moments and go to my room, my MO.
What's wrong, Brook? my inner voice inquires.
I don't know. So much has happened. I feel a little scared.
Of what?
I don't know…everything.
I thought you were all right with all of it.
I am, but I'm still scared.
"Hey, baby, what's wrong?" Isaac startles me as he enters and sits on the bed next to me.
"Nothing. Just feeling flooded with stuff."
We sit, quiet, for several minutes, comfortable with silence.
"You and me, we've lived what feels like a lifetime in four months. If you need to take more time before moving to Westchester, then take it, Brook."
"Are you kidding? There's so much for us to do."
Silence. He looks at me.
"You know, the first day you came to this house and peeled yourself away from Simone's grip to look for me, I was here wondering how Isaac Coles could be downstairs in my home, and how I could be feeling like a teenager with a serious crush."
"Ha! I was wondering, where the hell is my woman!"
"Your woman?"
"Yeah, my woman. I declared ownership from the moment I laid eyes on you."
"Ownership? You see? That's why we butt heads. You think you own me!"
"Yes, I do"
We laugh, enjoying this style of Brook and Isaac's banter.
He holds my hand in his and kisses it. "I love you, baby."
"I see you are really getting along with Danny."
"Oh, yeah. He's an easy man to talk to. He's interesting."
"Yes, he is."
"Ready to go downstairs?"
"Yeah."
He stands and extends his hand to bring me to him. He lovingly wraps his arms around me. He knows how to comfort me. We kiss passionately for a longtime. I will never grow tired of this–his scent, his fervor, his strong warm body pressing into mine.
"I want everyone to come inside for the toast."
"Let's do it."
He takes my hand and leads me downstairs.
Geri has already gathered everyone into the kitchen. Isaac helps her fill everyone's champagne glasses.
"Hey, guys, I'm going to give the first toast to honor the person of the hour, but please feel free to express what you may have on your hearts for Raj and Faith. Raj, I say selfishly that it's so great to have you home. Finally! I don't think I could endure another week of Faith's severe mood swings."
"Oh, no you didn't go there! Not after the hell–"
"Hey, my stuff was not daily!" I interrupt, trying to correct Faith's perception. Everyone's in stitches. "Anyway, I want you to know that we are all so very proud and grateful for your service. We also want to thank the Lord for your safe return home to begin a much anticipated life with a wonderful woman, my sister. You're truly a blessing to her and to this family and I know I speak for everyone here who wishes you both a lifetime of joy together."
Everyone holds there glasses up with expressions of "Here, here!"
It is clear that Danny wants to speak and he has everyone's attention. "Thank you, Brook, for hosting this warm event. I know the recent death of Terri makes this is a difficult time for you and Faith, but it is such an important time on so many levels. Your mother and I get to celebrate the safe return of Faith's fiancé Raj and your engagement to Isaac. We are so proud of the two women we had the pleasure of raising, your mother more than me, but if the proof is in the pudding, I'd say we should have a toast for you and me, Kate, for a job well done."
"I'll toast to that," Isaac shouts out.
"We wish both couples the very best that life has to offer, and we know that they will be blessed and will be a blessing to others."
"Here, here!"
Geri enters. "You have a call on the landline," she whispers in my ear. "He says his name is Clayton."
I excuse myself, as Isaac watches me take the phone into the dining room, away from the noise.
"Hello, Clayton?"
"Yes. Hi, Brook. Bad time?
"Sort of."
"Sorry. I have been very hesitant to call, not sure if you were at home or still in the hospital. How are you?"
"I'm well."
Isaac has entered the room. I mouth silently that it is Clayton. He remains nearby.
"What's up?"
"Have you heard from John?"
"No, I haven't, nor have I reached out to him."
"That's understandable. I was just checking because I have not seen or heard from him since the day after of the incident. I picked him up from the police station and he was a mess. Brook, he was so sorry. His car is parked in its spot in the garage, but no John."
"Has he been to work?"
"No. I haven't tried to find out if his ex-wife has heard from him. I don't want to cause alarm, at least not yet."
"Maybe he decided to get out-of-town to get some help. Perhaps he's in rehab."
"I hope. Well, I just wanted to check with you. I'm going to contact the police if I don't hear from him in a couple of days. It's just not like him not to show up for work and not contact me."
"Yes, you probably should do that."
"Okay. I'm sorry for bothering you, Brook. I'm so sorry about everything."
"Me too. Take care Clayton." I turn to Isaac, "John's missing. He wanted to know if I spoke to him."
"Have you?"
"No! Clayton's going to contact the police if he does not hear something soon."
"Good. You have company. I don't want that situation to cast darkness on this fantastic day."
"Yes. You're right."
We re-enter the kitchen to join the conversations, but I'm preoccupied with thoughts about John.
© 2016 by Sila Long