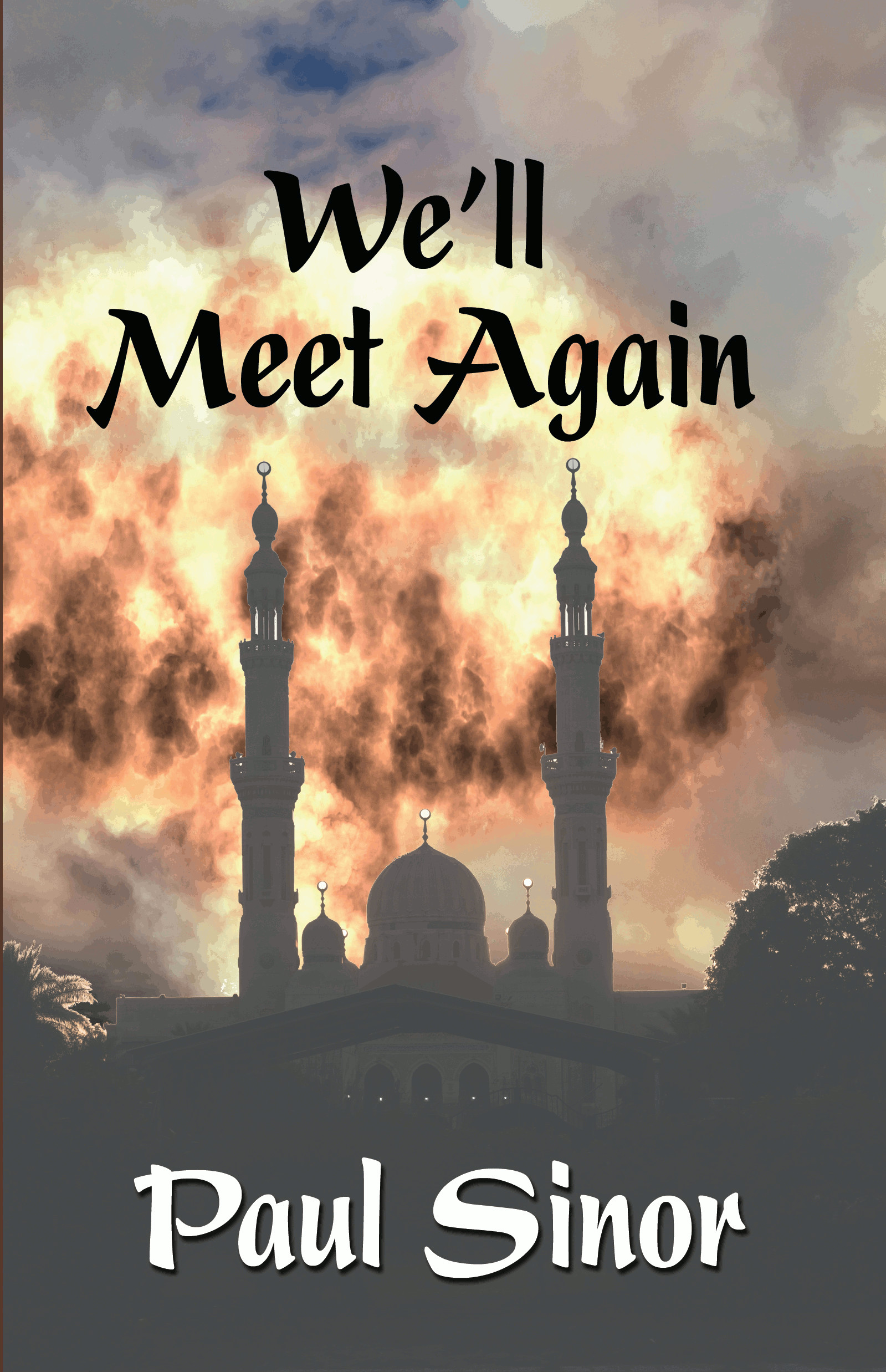 BY: PAUL SINOR
Chapter 1
The walls around the room were filled with large screen monitors. Each showing a different view of the same place. It was a town seen from space. One screen showed the town as if the camera slowly began to do a close up. It picked up a single automobile traveling down a road. As it traveled, the car approached what appeared to be a seaside resort city.
Another screen was filled with shots of families on a beach. The sand was littered with beach chairs, umbrellas, and the other things one finds at any resort in the world. The screen showing the automobile follows it as it pulls into a parking lot. As it does, another vehicle, this one a large black van, quickly follows it in.
The car stops and the van blocks its exit. The van doors slide open and men in black clothes jump out, grab the auto's male driver, a woman in the passenger's seat, and two children from the back seat. Their heads are covered with black hoods and all four of them are shoved into the van which speeds away. As soon as it leaves the parking lot, the screen goes black.
Sitting throughout the room at computer consoles are the technicians who manipulate the images. Immediately upon their individual screens going black, the technician leaves the room. All that is left is a long heavy wood table with eight chairs. Each chair is filled with a man who has been watching the monitors with great interest. All are silent and one-by-one, they turn to the man at the head of the table. He is the first to speak.
"I want to see Bill Hart within the hour." The nameplate in front of him identifies him as the Director of National Intelligence.
* * *
The last few weeks have been some of the longest of my life in a non-combat environment. Since I retired from the army and used my military police background to obtain a Private Investigator's License and open my own place in a little city just north of Seattle, I had had an interesting existence. My wife informed me one day she did not like me anymore and had not liked me in a long time and filed for divorce. One of my daughters went away to college and the other is married. My old army boss has called me to assist him in a couple of projects that have almost gotten me killed, and I have become much too emotionally involved with a beautiful woman I met while SCUBA diving. That emotional entanglement is further comp-licated by the fact that she is married. Not happily married, but married, nonetheless.
She has been with me on some of the projects I have been involved with, and during each one, someone has been killed. She recognized, although she did not have anything to do with it, that each one was justified. Several months ago, we were together in New Orleans and after another too-close call, we returned to our respective homes. Mine to an apartment in Edmonds, Washington and she to a multi-million-dollar home overlooking the Puget Sound on Whidbey Island.
Soon after that, she called and informed me she was going back to her home in Georgia to visit family and friends and would let me know when she returned. I took that as a not-too subtle hint not to try to contact her until she returned and then it was her call if we were to speak or see each other again.
Since that time, I have worked from my office. I get my daily visit from my friend George, a Vietnam veteran whom many people in town think is residentially and financially challenged and usually refer to him as "Crazy George". Those descriptions are as far from the truth as can be. He bought a little house thirty years ago and paid cash for it. He lives on his VA pension and does occasional day work in town if they pay him in cash. His house overlooks the Sound and, according to a real estate website where I looked it up one day, is worth a million and a half.
George is always a good companion for a conversation on topics he selects. It may be the weather, the Seahawks, Super Sonics, or what he did the previous day to earn twenty dollars. He knows I have a well-used coffee maker in a small hallway in my two-room office. If he follows me into the office in the morning and coffee is not ready, he knows I'll buy if he'll fly. He'll go across the street to one of the many latte stands that are as common as street lights in the area and buy two cups and keep the change from any bill I give him.
I was wrapping up some paperwork on an insurance scam case I had investigated when my phone rang. For a long time I was still in the dark ages when it came to phones. I had an answering machine that blinked every time I had a message. Recently I was convinced to have voicemail put on my landline for office business and get rid of the antiquated machine. I couldn't bring myself to just toss it in the trash, so it's in the upstairs part of my office gathering dust and awaiting the day when it will be an antique, if that day is not already upon us.
The call came in on my cell phone and the screen indicated it was an unknown number. Normally, I'd just ignore it as those calls usually were computer generated female voices telling me up front that there was no problem with my credit, but she had a great offer on a charge card, or a way to borrow money, or finance my car or house at a discount rate. Since I had no one in the office to overhear me talk back to the robo voice, I took a chance and answered it.
"Max Maxwell here." I learned in the army to always identify myself and I expected the other person to do the same.
"Hi." Was all I heard and that was enough. I could picture Anna on the other end of the call. She was about five feet, five inches tall, had light brown, almost blonde hair that came to just below her collar. Her eyes were hazel and when she smiled they picked up the light like a disco ball. She still had the softest of southern accents of one who had tried to lose it. When we first met, she informed me her name was Anna and it was to be pronounced like "Madonna" and not like "banana." She had the pleasant habit of saying only one word when I answered the phone. That one word boiled up from some secret place to explode over the phone and destroy me.
It took longer than I wanted for me to even respond. "What a pleasant surprise," I managed to say. The last time I saw her was when we got back from New Orleans and I took her to the Mukilteo Ferry to take it to Whidbey Island. We had been…what…lovers…friends with benefits…or whatever the term would be for us making love at every opportunity since we met, but at the ferry dock, she kissed me like she would a neighbor who gave her a ride to the dock.
"Where…where are you? Are you back home?"
"No, not yet. That's what I wanted to talk to you about. I'm in Atlanta about to catch a flight to Seattle. Would you like to meet me at the airport?"
Would a man crawling across the Sahara want a cold beer? "Of course, I'll pick you up. Give me your flight information and I'll meet you." Was my hand shaking as I wrote down the information?
"I'm leaving here at 2 P.M. and with the time change, I'll get into Seattle at half past four." She hesitated. "Are you sure it's not an inconvenience…I can get a shuttle to the island if it is."
I couldn't tell her how much of an inconvenience it wasn't and how I wanted to see her again, so I reassured her I could do it with no problem. We talked a minute about the weather here in Seattle and that it would have no effect on her flight. Sometimes Seattle is as bad as San Francisco with fog, but it was a clear day and there should be no problem at the time she was expected to arrive.
She ended the call with a promise to see me in five hours.