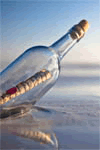 According to author, E Lessly Taylor, "Looking in the mind of a writer can be a scary place depending on what he or she has to say." He started writing as a hobby, putting to paper the characters he saw in his mind. A place where he could take his vivid imagination, all the while presenting a calm face the people around him could be comfortable with.
Working twelve- to fourteen-hours shifts, sometimes every day for three weeks at a clip, when an inspiration strikes, he would scribble notes on any piece of paper he could find. Riding the bus, he would get an idea and, afraid he might later miss the true meaning, scribbled notes on the inside of gum wrappers or on bus schedules.
His over a dozen novels cover a variety of subjects. "It's said great writers steal ideas from other writers," he claims. "My inspirations came from every day people. The words I've put to paper are meant to reach a variety of intellects and place them in situations they can relate to and with sensitive characters that energize their emotions."
Taylor's wish is that, when reading his novels, readers are taken to a place where the weight of life is lifted for a time, and, once again, that naughty you're hiding inside can breathe.